Connect Business are very pleased to be partnering with The Chartered Institute of Marketing. Local CIM member Kevin Anderson will be one of the business people talking at this event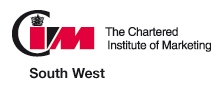 . He is Head of Marketing at G4S Technology and will discuss: 'Top Tips for Marketing your Company".
People in all walks of business will find this talk useful, whether it is to refresh your ideas or to learn some new ones.
Make sure you see Kevin's talk at 12.30pm on Thursday 26th September 2013.